GND8 Zestaw Filtrów Kwadratowych Obiektywów 100x150mm MIęKki Stopniowany Zestaw Filtrów ND (3 Stop) Z Metalowym Uchwytem Filtra I 8 PierśCieniami Adaptera Filtra
&DARMOWA Wysyłka w kwalifikujących się krajach
Producent:

K&F Concept

Kupuj K&F Concept gnd8 zestaw filtrów kwadratowych obiektywów 100x150mm miękki stopniowany zestaw filtrów nd (3 stop) z metalowym uchwytem filtra i 8 pierścieniami adaptera filtra przez Internet, bezpłatną wysyłkę na cały świat i 30-dniową gwarancję zwrotu.

SKU.1600

Kod produktu:

SKU.1600

397

https://pl.kentfaith.com/SKU.1600_kf-sj51t-gnd8-metallinen-neliösuodatinpidikesarja
Cechy
• Se sopii taivaan ja maan väliseen kontrastiin. Jos altistuminen maalle on normaalia, taivas on voimakkaasti ylikuormitettu. Pehmeä kaltevuuslinssi voi tasapainottaa valosuhteen ja kontrastin tehokkaasti.
• Suodattimen materiaali on Saksasta tuotua korkealaatuista optista lasia. Laatu on taattu, mikä on korkealaatuisten tuotteiden standardi.
• Kun lasi on kiillotettu optisesti, pinnalle pinnoitetaan korkean teknologian kalvo. "Muotinkestävä", "Vedenpitävä", "Naarmuuntumaton" ja "Rasvaa estävä" Vaikka sillä on kovan naarmuuntumisen ominaisuudet, sillä ei ole vaikutusta kuvan laatuun, vaikka se olisikin vesipisaroiden tai öljyn saastuttama. voidaan helposti poistaa.
• Kun lasi on kiillotettu optisesti, pinnalle pinnoitetaan korkean teknologian kalvo. "Muotinkestävä", "Vedenpitävä", "Naarmuuntumaton" ja "Rasvaa estävä" Vaikka sillä on kovan naarmuuntumisen ominaisuudet, sillä ei ole vaikutusta kuvan laatuun, vaikka se olisikin vesipisaroiden tai öljyn saastuttama. voidaan helposti poistaa. 5. Huipputekninen asteittainen pinnoitetekniikka, tasainen ja vakaa väri, tarkat vaihteet, varmistaen, että himmenemisessä ei ole poi
• Sillä on IR: n kolmas ominaisuus, infrapunan vastainen raja-arvo, jotta voidaan vähentää infrapunavalon aiheuttaman pitkäaikaisen valotuksen valokuvien punoitusta, mikä heikentää kuvan laatua. Tämä tuote on päällystetty leikkaavalla infrapunakalvolla, joka voi tehokkaasti katkaista infrapunasaasteen. (Tämä osa on kuvitteellinen, itse asiassa sitä ei ole saatavana tässä sarjassa, mutta kaikki kirjoittavat sen, se riippuu omasta valinnastasi)
Frequently Bought Together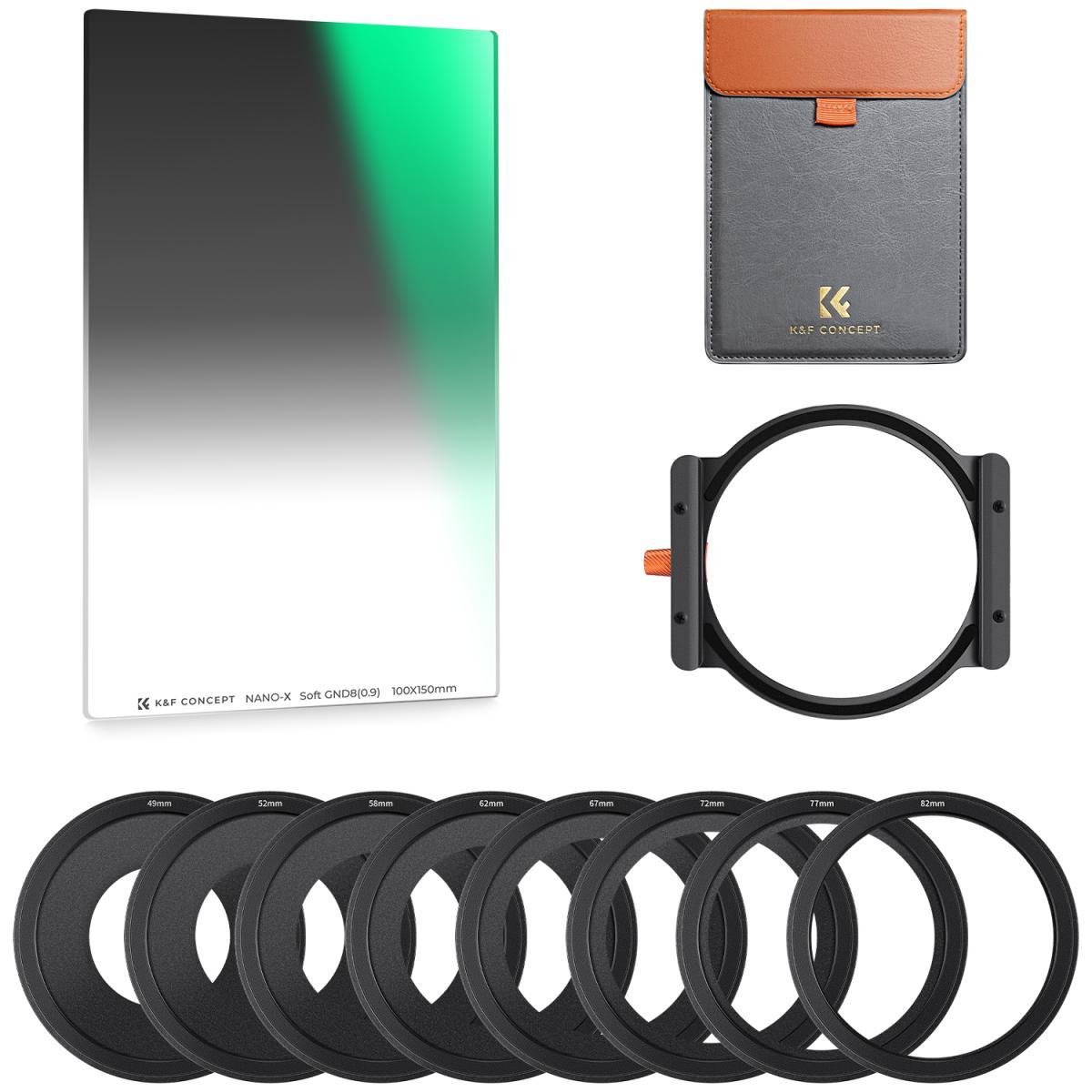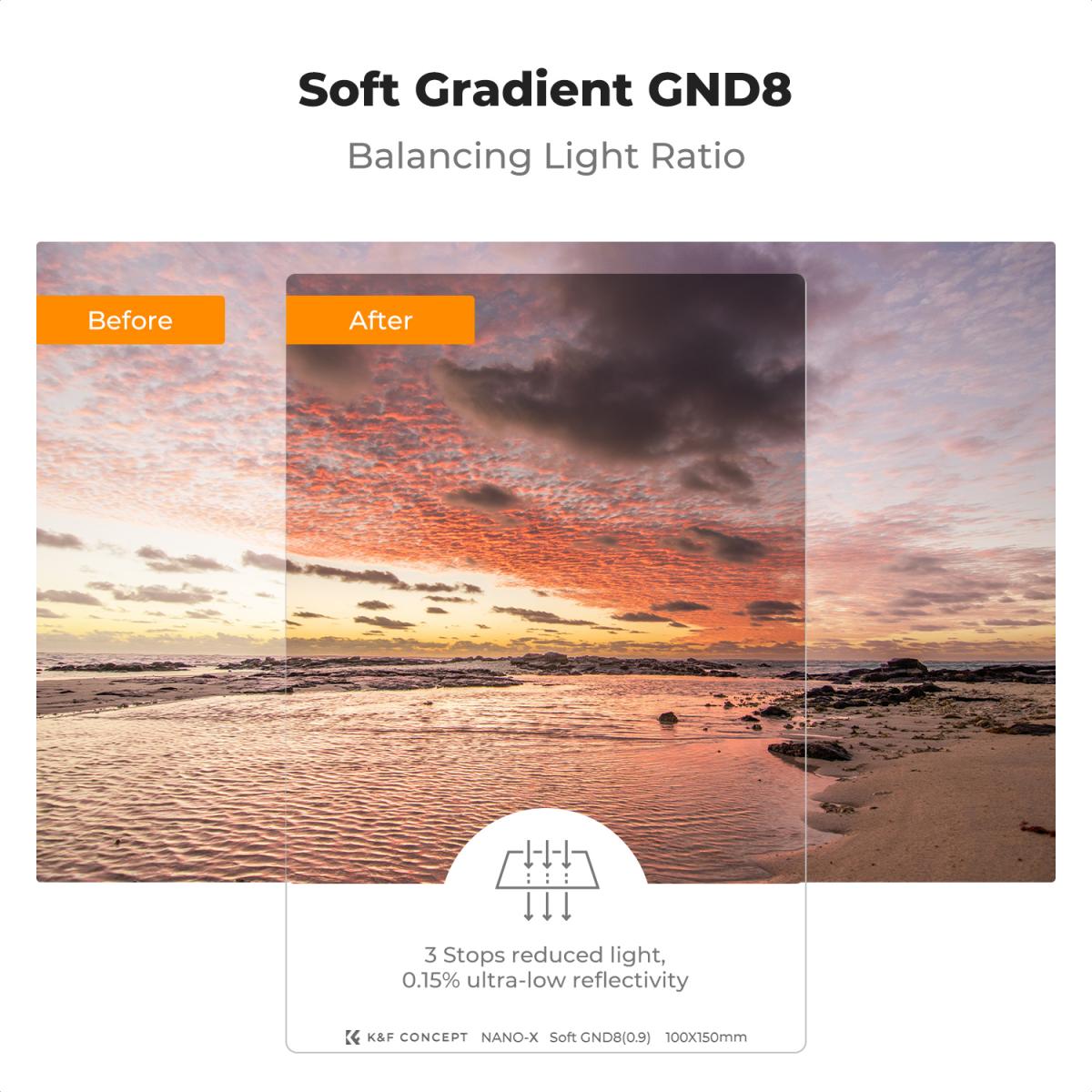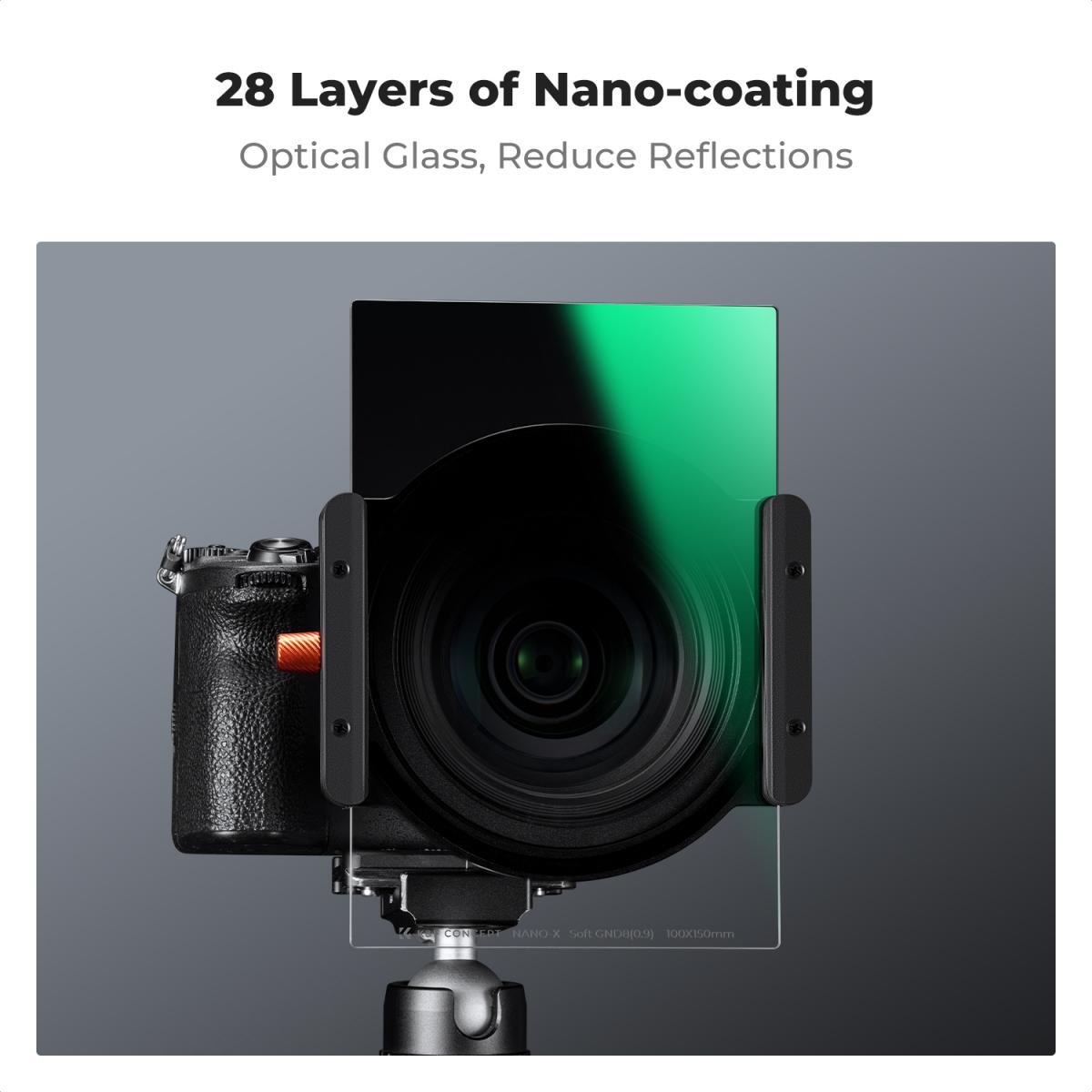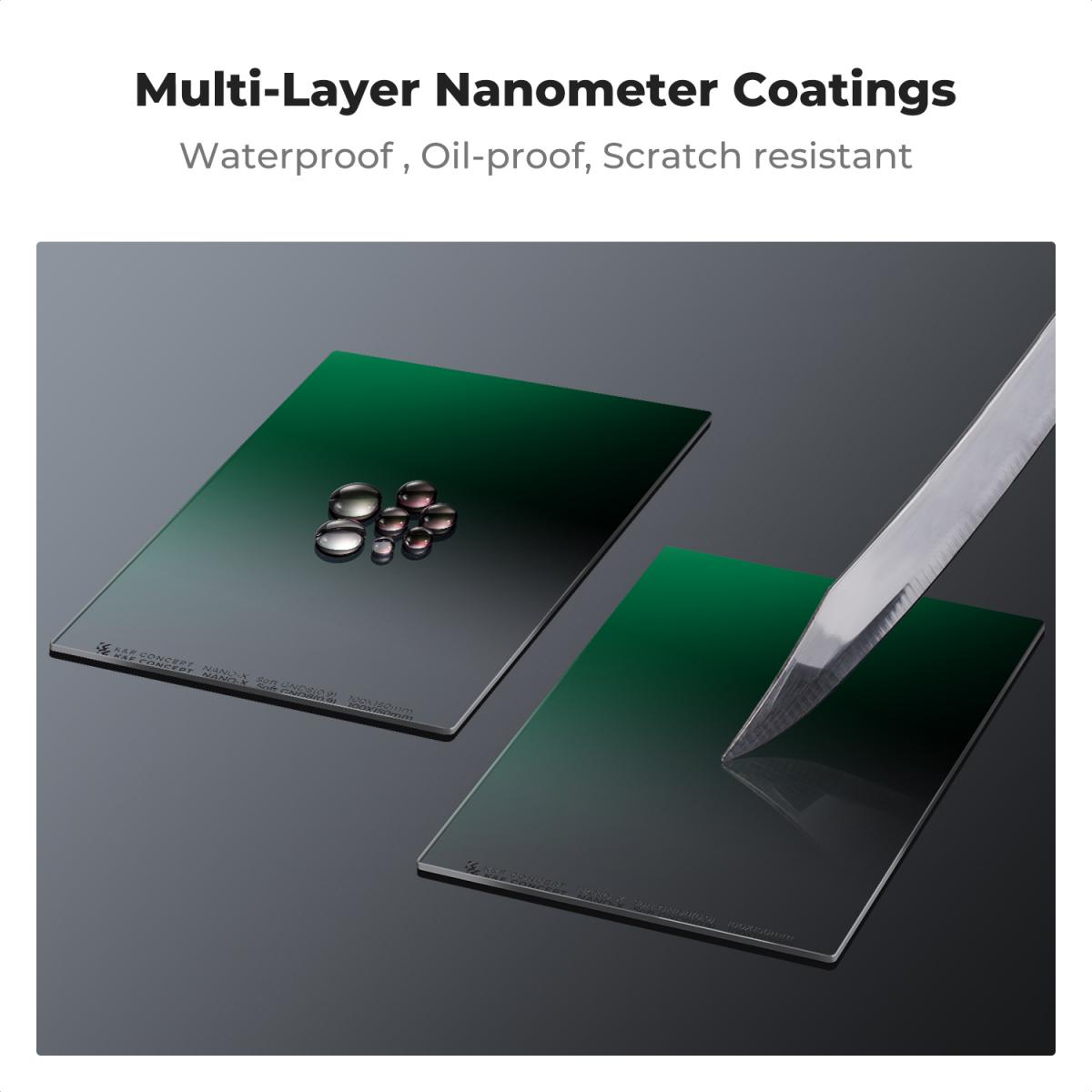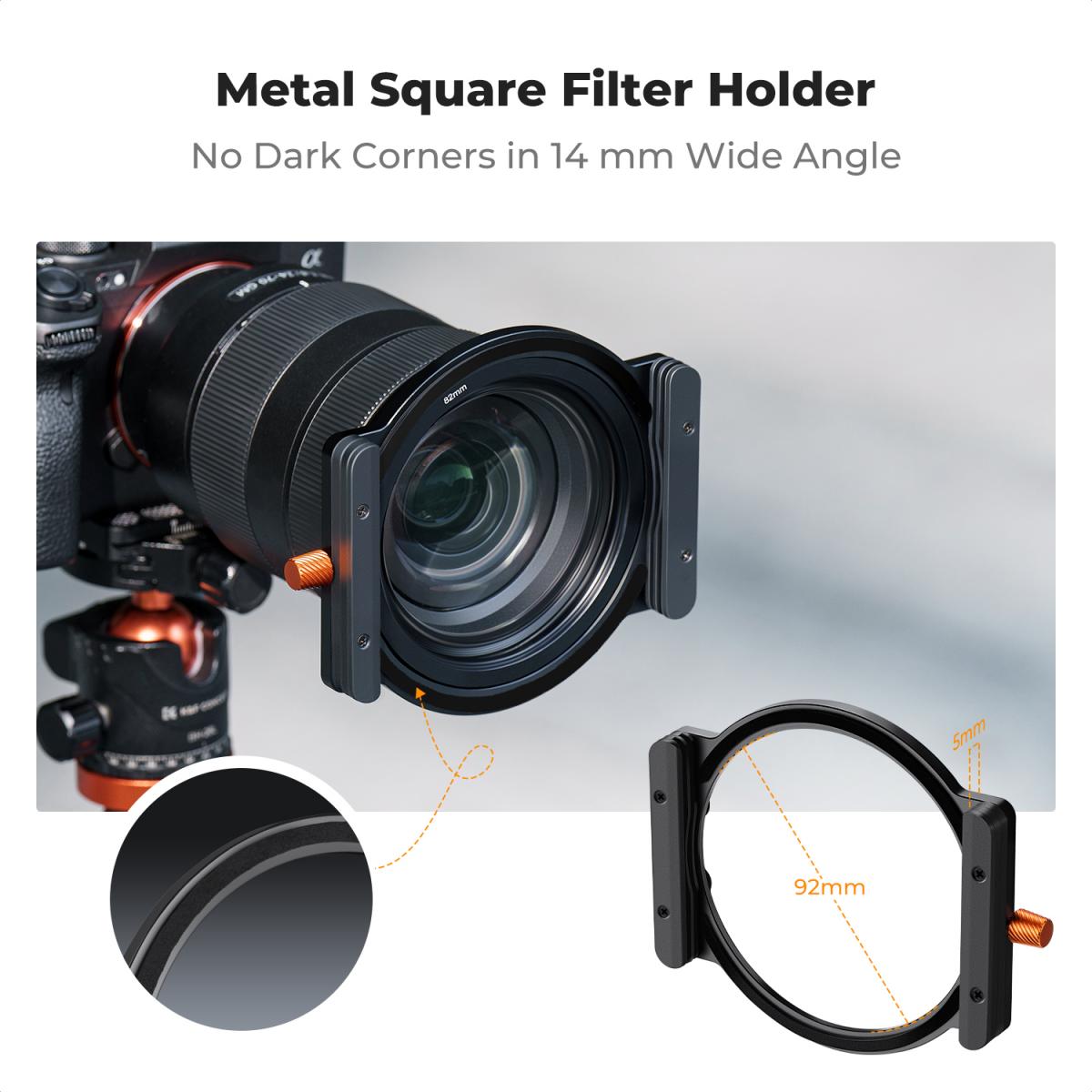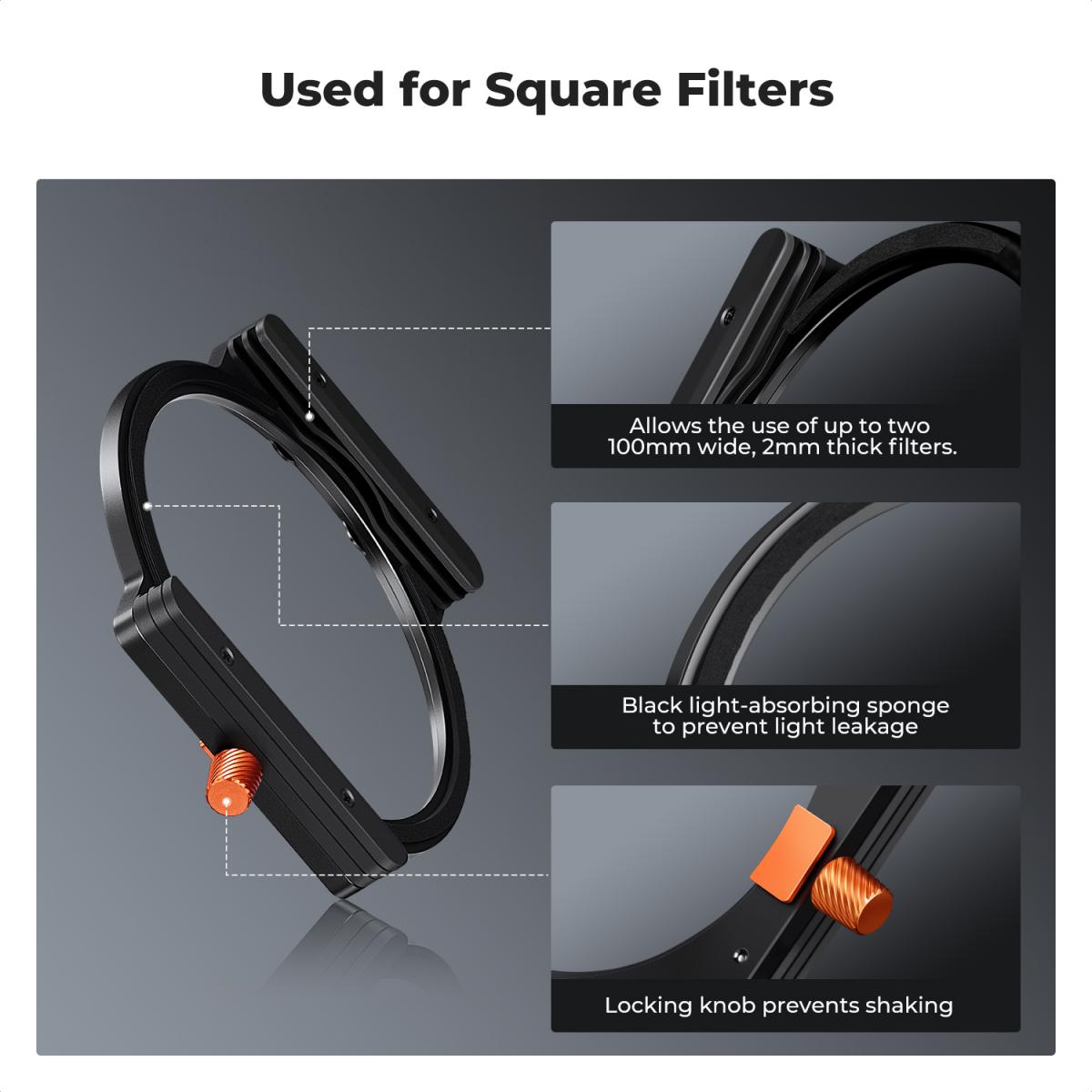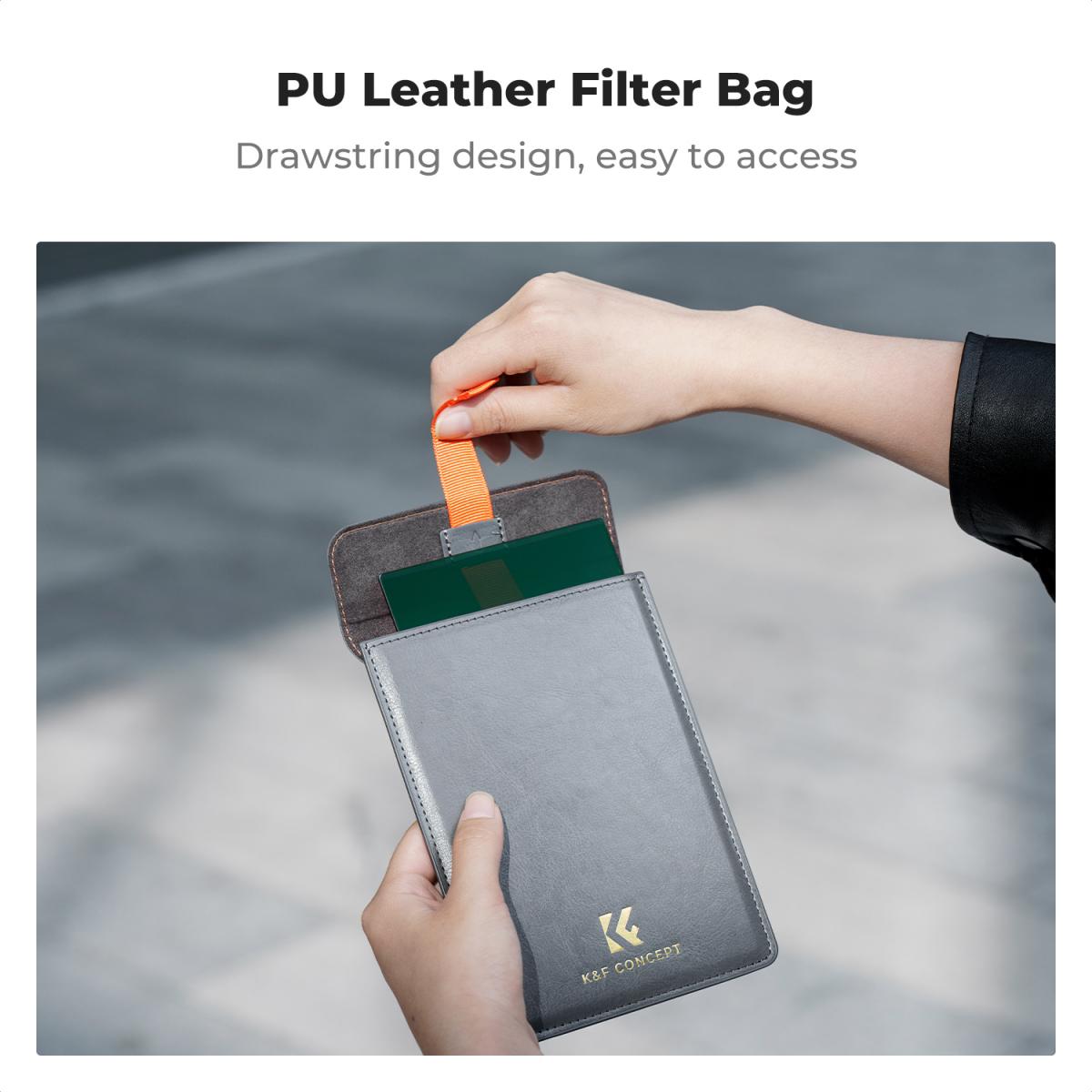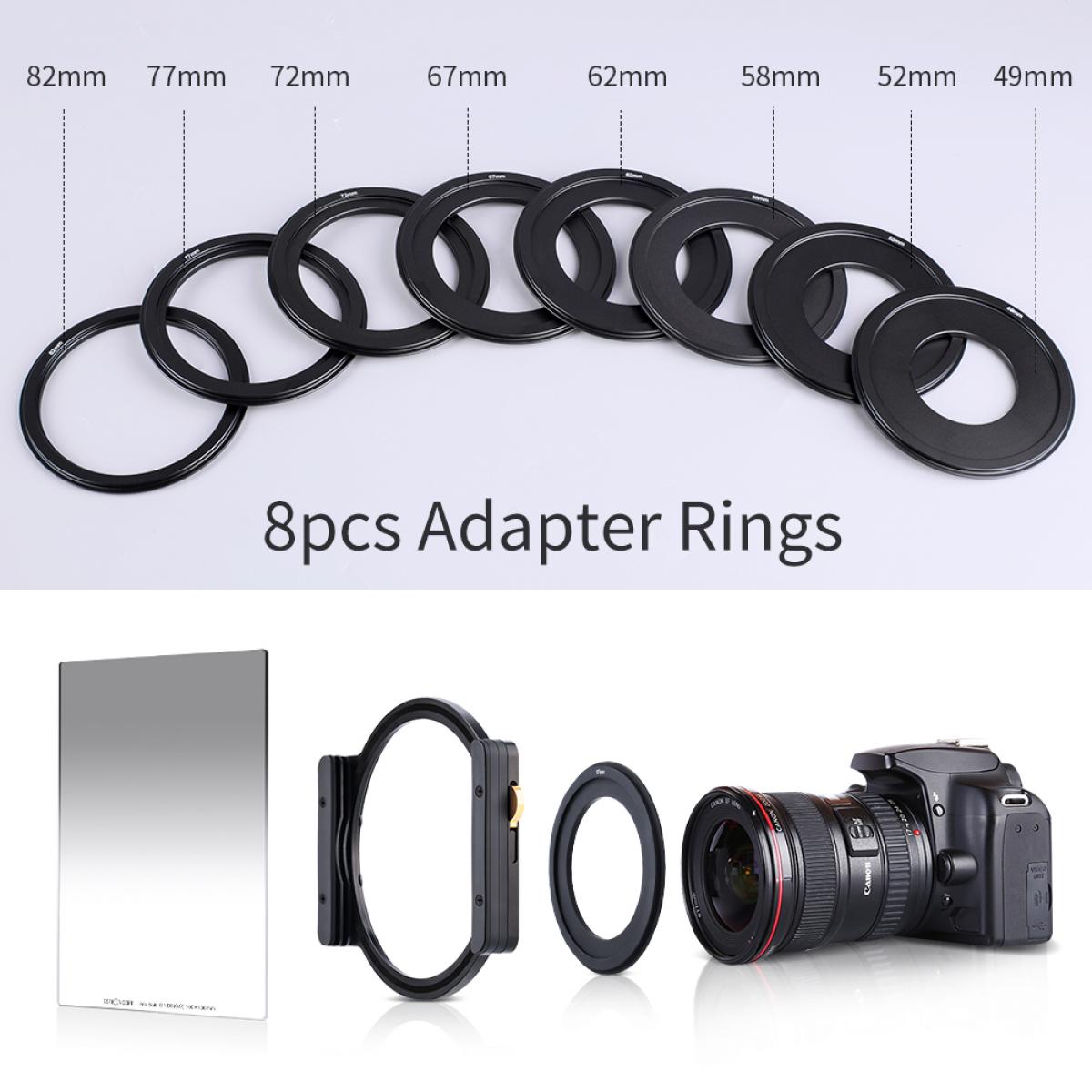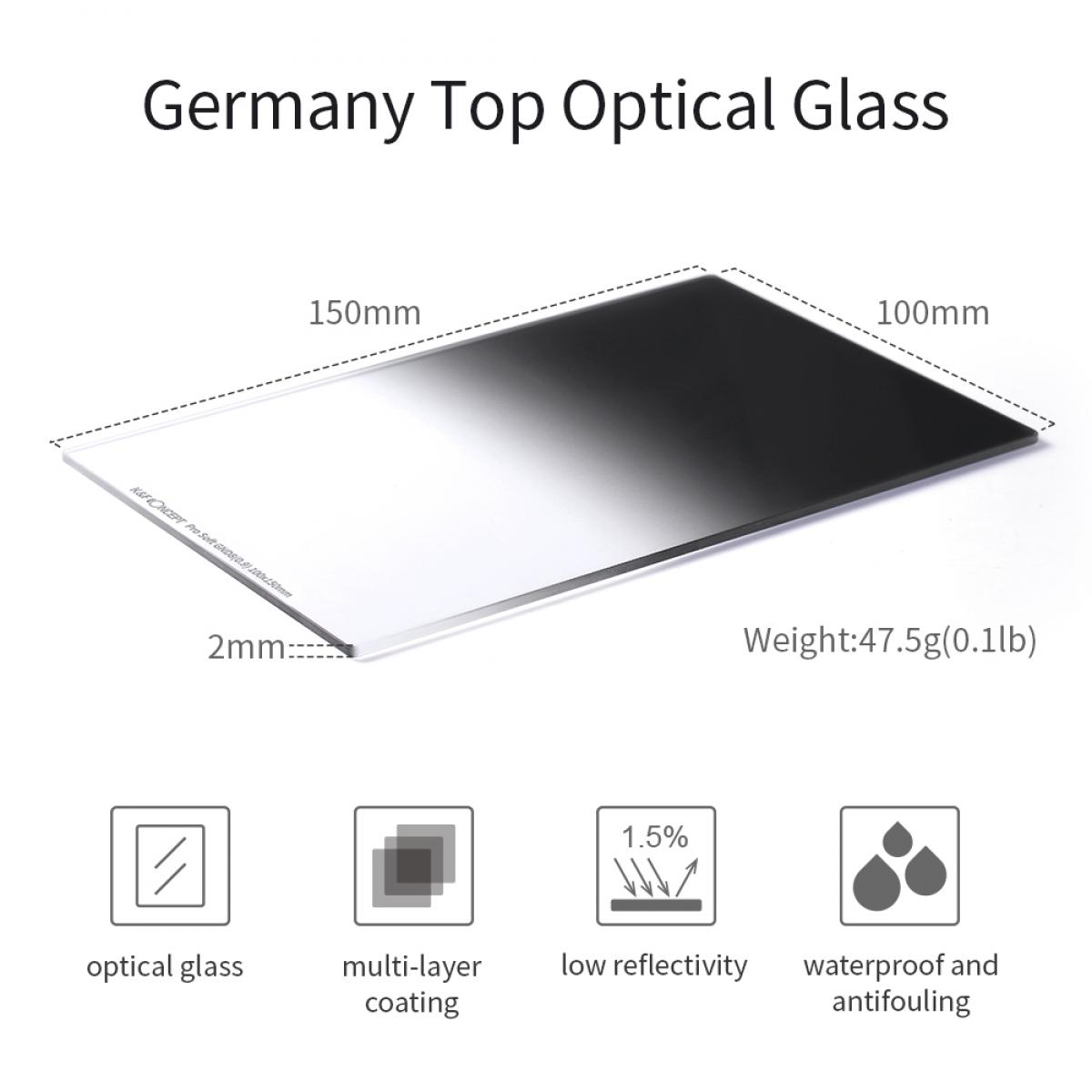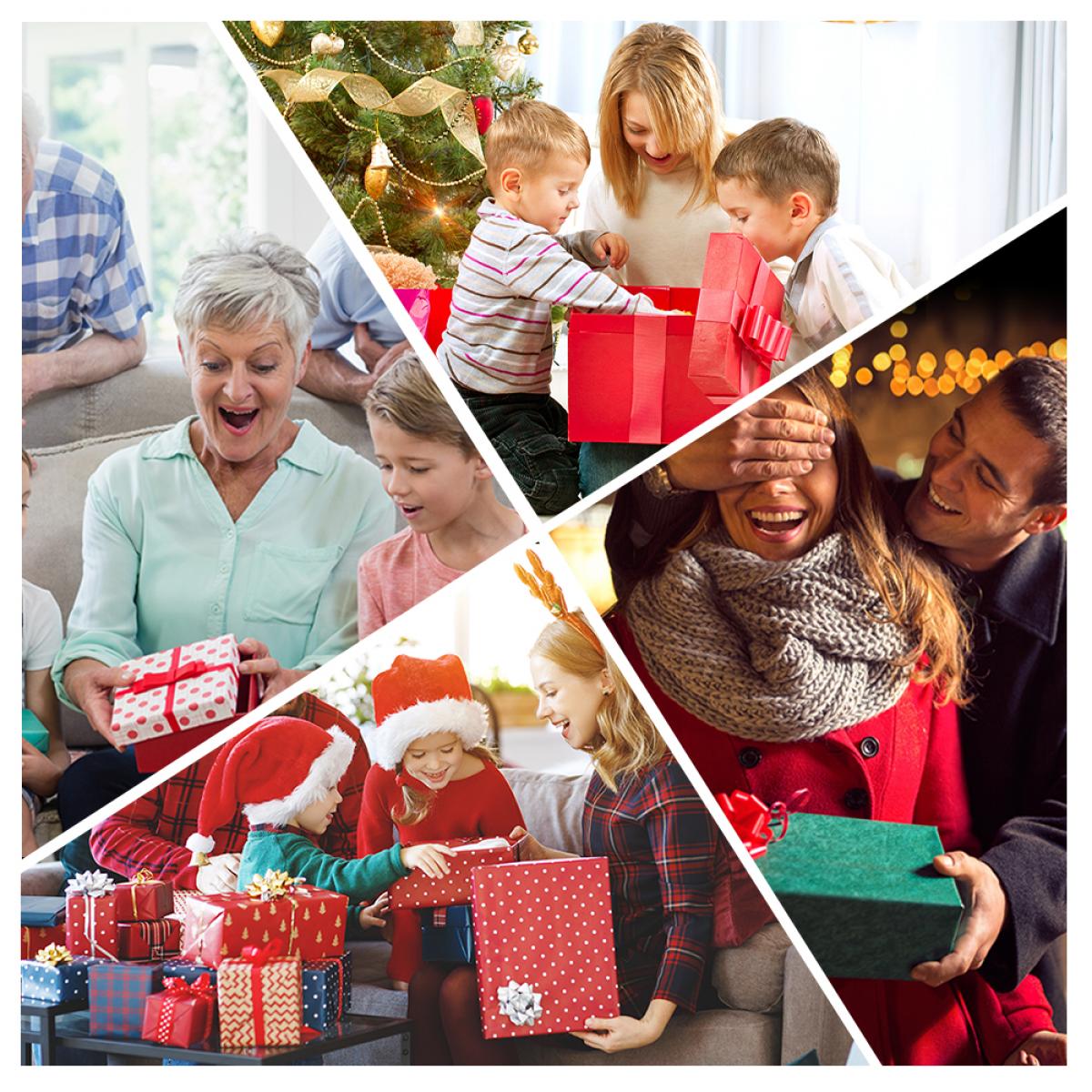 After looking at competitors and trying brand names one, found these at the fraction of the price, without a compromise with quality. The entire user experience from delivery is exceptional. You are very much buying a high-end product without the overpriced name brand. I bought these to help with my landscape photography, and they work exceptionally well with my Sony A7iii. The camera practically sees at night, to get a long exposure without this filter was incredibly difficult I would often have a very split picture with the moon/sun being very bright on the top end and the everything below the sky in complete darkness. After using the graduated filter, any additional adjustments happened at a snap. The material feels very sturdy, although I don't plan on testing the limits, I do believe that it is scratch-resistant. Looking forward to sunsets come spring to test this out further.
04.10.2021
This is a serious piece of kit if you are a professional photographer or even if you are fairly new to photography and want to ramp up your skills.
This incredible filter allows you to select from a range of filter options in order to add some darkness to specific parts of an image. For example the sky can look darkened whilst the rest of the picture is bright.
It gives a stunning effect and can really enhance any picture for a professional look. I've played around with it over the weekend and it is fantastic. It's pretty amazing at how much of a difference lighting can make in a photo. Very happy indeed.
30.09.2021
Far exceeds expectations. Quality of the packaging suits a much more expensive purchase. Visual quality ot the filter is equally first rate. Having used the filter in my filter holder I can see no evidence of colour cast or filter clarity issues. Overall I have only exceedingly good things to say about this supply. Will definitely be seeking out this manufacturer for future filter purchases.
07.09.2021
The lens adapter fits well but the holder is loosely clamped onto the lens adapter such that the holder could rotate too easily. The GND filter require a lot of push into the holder to the point that I am afraid of breaking the glass. Overall good value for an introductory product.
12.08.2021
These images belong to K&F Concept end users.
Najlepiej sprzedające się produkty
Comparison of similar products
Rating

14 reviews.

15 reviews.

39 reviews.

38 reviews.

46 reviews.

53 reviews.
Price
397zł

100zł

88zł

120zł

114zł

308zł

243zł

96zł

86zł

100zł

88zł

Model
SKU.1600
SKU0886
SKU0129
KF01.1063
SKU0689
SKU0124

Rozmiar

55mm
77mm
77mm
46mm
52mm

Transmitancja

∕
∕
∕
∕
∕

Multi-Coating

Antyrefleksyjna

√

Wodoodporna

√

Odporna NA Zarysowania

√

Hd

√

Materiał Filtracyjny

Optiskt glas
Optiskt glas
Optiskt glas
Optiskt glas
Optiskt glas

Wzór

√

Grubość Filtra

7.0mm
7.0mm
7,3 mm
7.0mm
7.0mm

KształT

Cirkel
Koło
Cirkel
Koło
Koło

Materiał PierśCienia

Flygaluminiumlegering
Stop aluminium lotniczego
Flygaluminiumlegering
Stop aluminium lotniczego
Stop aluminium lotniczego